It's been over a week since I picked up my E-Reader with my copy of
One Thousand Gifts
by Ann Voskamp. It is sometimes harder to find the joy in the every day moments if we are NOT looking for them.
This has been a good and busy week this week, and this weekend lends to show of some good family time albeit some of it will be busy as well. This morning is the girl's volleyball game, then off to find a gift for a friend's son, then to a birthday party for said child at the local go cart track. It is sure to be a fun filled day.
Joy is in the moment of now. Joy is in the times we take and embrace for what they are, not what they should be or could be.
As each week passes, I can feel my life changing before my very eyes. I am seeing the value in relationships, the real ones, and realize how important they are. I am also seeing the wickedness around me in this world, being brought to light ~ the gossip, slander, and wagging of the tongue even in it's secret hiding place thinking that no body can hear yet it is written over the faces of the guilty. It is this darkness that makes me run, to the safety of my own little cottage here in town, and be thankful that I indeed am a child of the God most High! It's in moments like those that I begin to cry out to God, to show me the joy in the midst of darkness, help me bring a light to it, and season it with His flavorful salt. It's in those hidden conversations that no one thinks anyone can hear, that try to tear down walls that many of spent hard years working and laboring to build ~ to be gone in an instant because of a mighty fire of disgust. It's in those hidden conversations that the unchosen's characters are brought to the table of sacrifice ~ to be picked apart and shattered. Help me God to see the joy in this!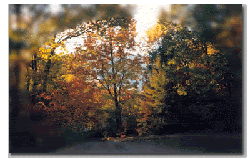 I have experienced an abundance of joy in my classroom ~ the one little nook where Joy abounds and smiles melt the darkness away. Hugs squeeze out any self doubt and squeezes in the Love of the Father. That is why I do what I do, and I do it with Joy. As I look into each of their faces and wonder what becomes of them when they leave the presence of our room ~ I almost choke on my own tears. Thankful to be in their lives even if just one moment. Just one moment to share His joy with them ~ to get them to see His kindness and mercy in all things.
I know that I said I would be blogging more, and indeed I will. We are getting back into a good daytime routine again, and my evenings are completely void of anything with a light and a keyboard!